Mexico City 🇲🇽
Mexico City
Fair information

Hotel Reservations

February 26th 2023




Mexico City
Venue: Bel Air Unique WTC
Address: Dakota 95, Nápoles, Benito Juárez, 03810 Ciudad de México, CDMX, MexicoActivity: Expo Study Abroad Fair

Fair Schedule: 11:00 am – 6:00 pm

Hotel Bel Air Unique WTC

Check in: February 25th 2023
Check out: February 27th 2023

 

Hotel Rates

Single/Double Room Habitación $2,000 MXN + Tax (16% & 3.5% ISH)

Group Code: Expo Study Abroad

Reservations must be made by calling +52 55 11 64 11 64

or sending an email to:

reservaciones@hoteldemexico.com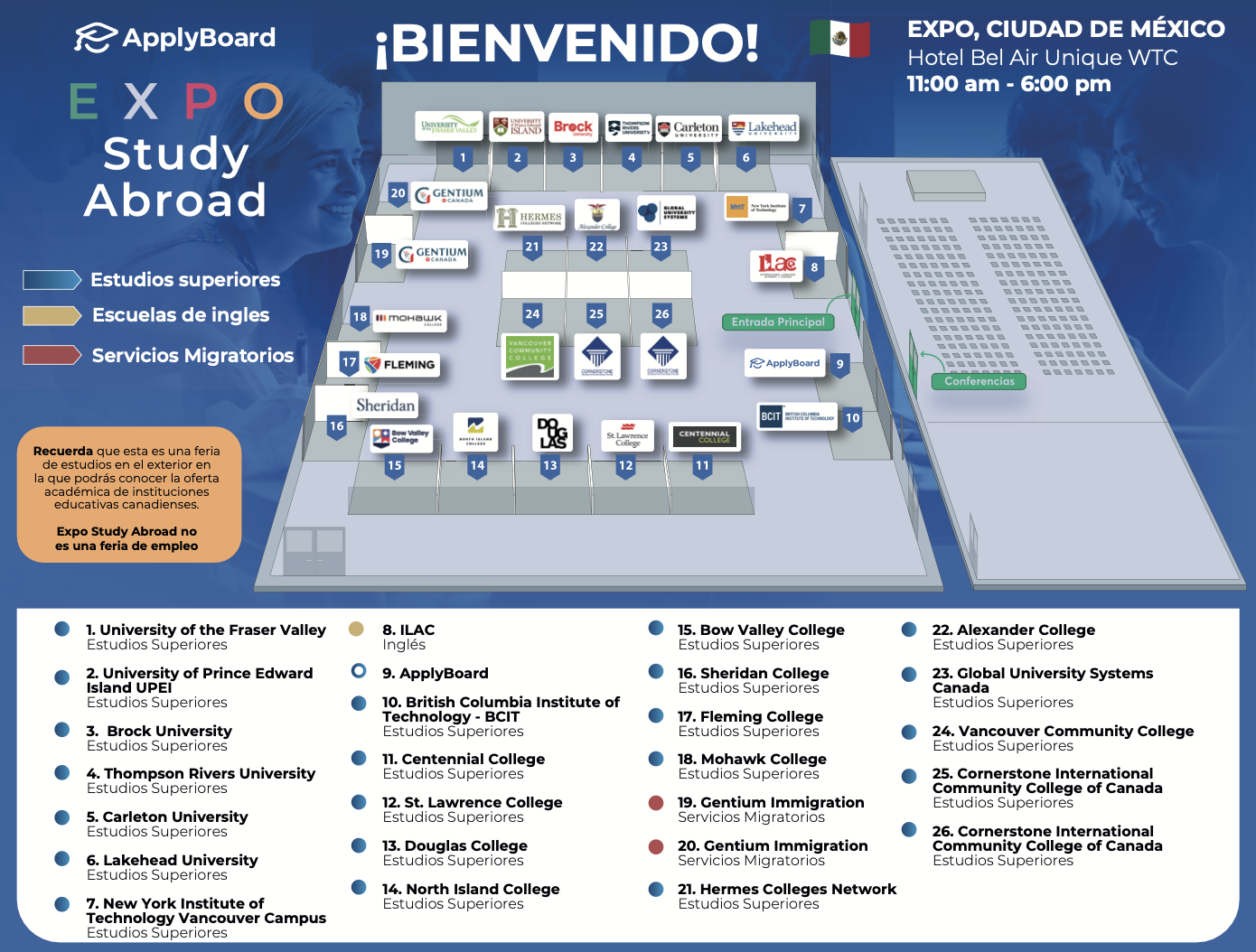 Bogotá 🇨🇴
Please ensure taxes and shipping expenses are pre-paid.
Shipping to Colombia: Due to recent changes to local legislation, institutions should bring flyers with them during their trip or hire a local printer to assist with this process.
Where to print Brochures/flyers in Colombia:
Mazzary Ltda
Gustavo Ballesteros 
mercadeo@mazzary.com
Celular y WhatsApp . +573002646394
We use this supplier to print flyers as well as most institutions. They are located in Bogotá.
CDMX: 9:00 am – Hotel Bel Air Unique WTC
Bogotá, Colombia: 9:00 am –  Ágora Centro de Convenciones
****Exhibitors won't be allowed to set up once the event has started, so please arrive on time and prepare your area.****
*Exhibitors will be fined $200 CAD if the booth is not ready before the event begins.
Expo Study Abroad exhibitor rules:
Exhibitors must remain inside their both/stand area. No wandering or handing of flyers outside the booth is permitted.

Booths must always have personnel from the start times until closing.

Exhibitors are responsible for their belongings and must not leave them out of sight. Expo Study Abroad cannot be held liable for missing/stolen items.

Exhibitors must bring their setup materials, i.e. scissors, tape, candy, etc.

It is prohibited to stick, glue, tape materials to the walls of the venues as these items can damage the facilities and will have a fine for doing so.

A maximum of 3 people (personnel) from the exhibitor's company can be within the booth/stand area.
Institutions: CAN invite Student agencies as long as they DO NOT hand out flyers, wear t-shirts or other items with their logos or provide information from other institutions. Agencies are permitted to handout business cards only.
It is strictly prohibited to give/hand advertising materials (flyers, business cards, magazines) of companies/INSTITUTIONS not participating in the event.
Exhibitors must wear a face mask at ALL times.
*****IMPORTANT - CAPTURING LEADS*******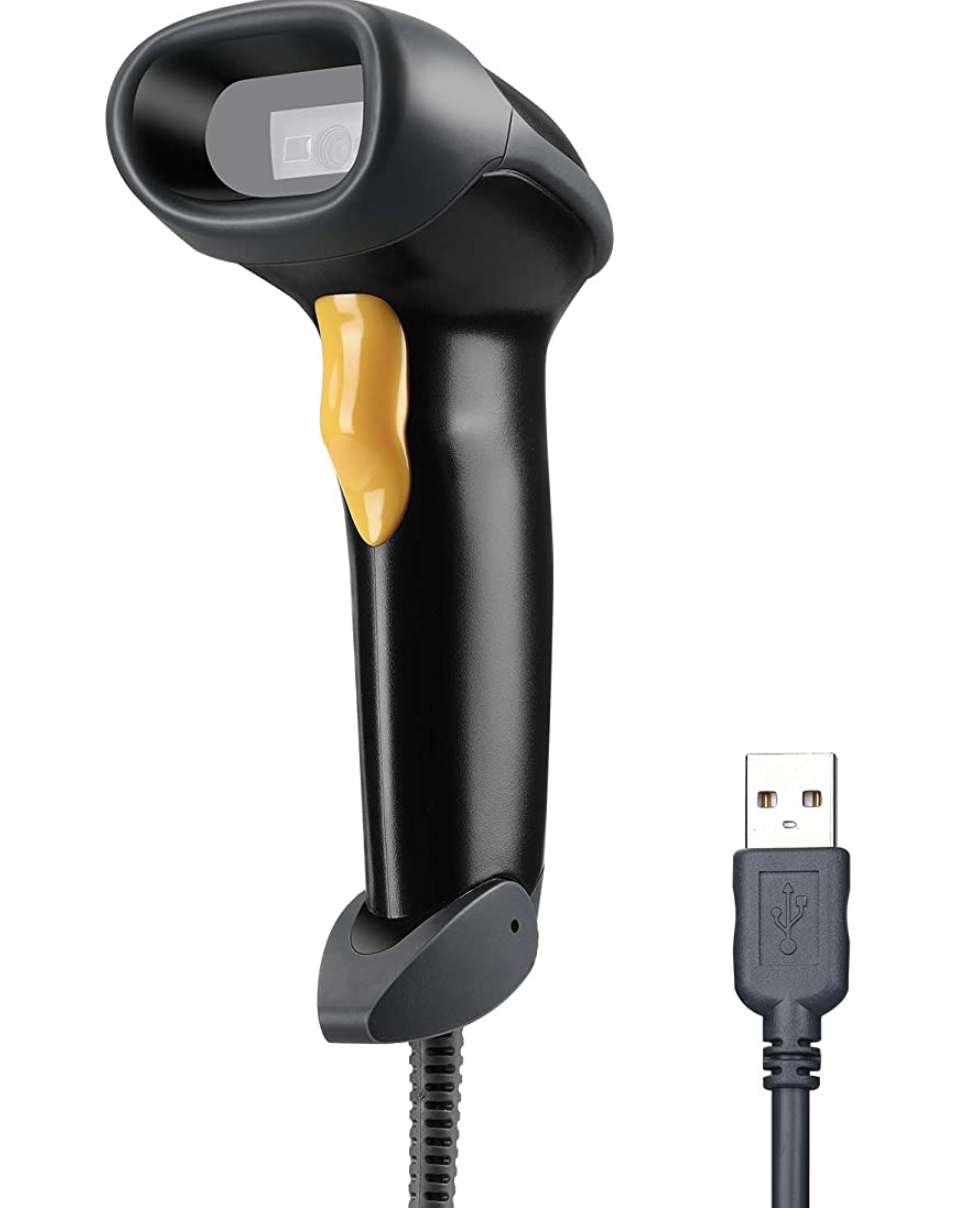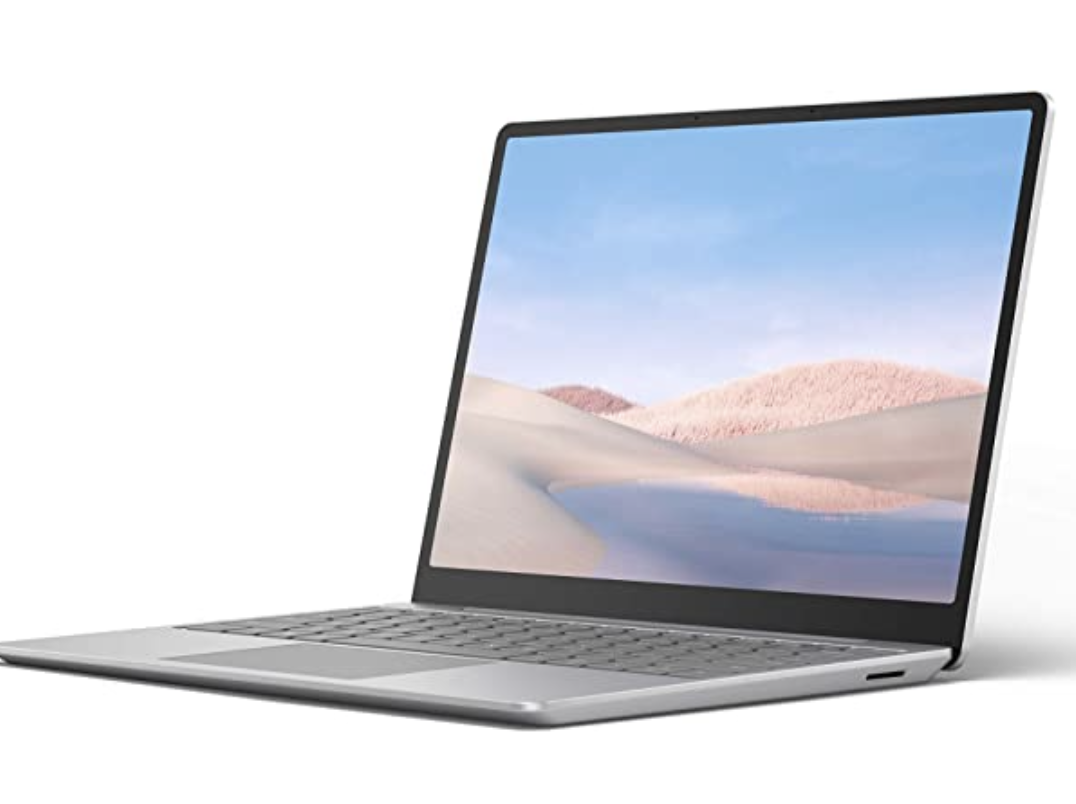 Laptop (Windows/Mac) Neccesary - Excel is Required
Setup of QR Code readers will begin at event setup time and will last 1 hr and 30 min. Setup will be in order of exhibitor arrival, if your Reader was not installed before this time, we will continue installation after the event has begun.
Please be advised that we will be Installing the QR Code Readers on your first day of event with us and providing setup assistance, this is why you must arrive on time. A computer  with either windows or Mac is necessary for it to operate.